Pet Licensing Made Easy As Pasadena Humane Launches Partnership with DocuPet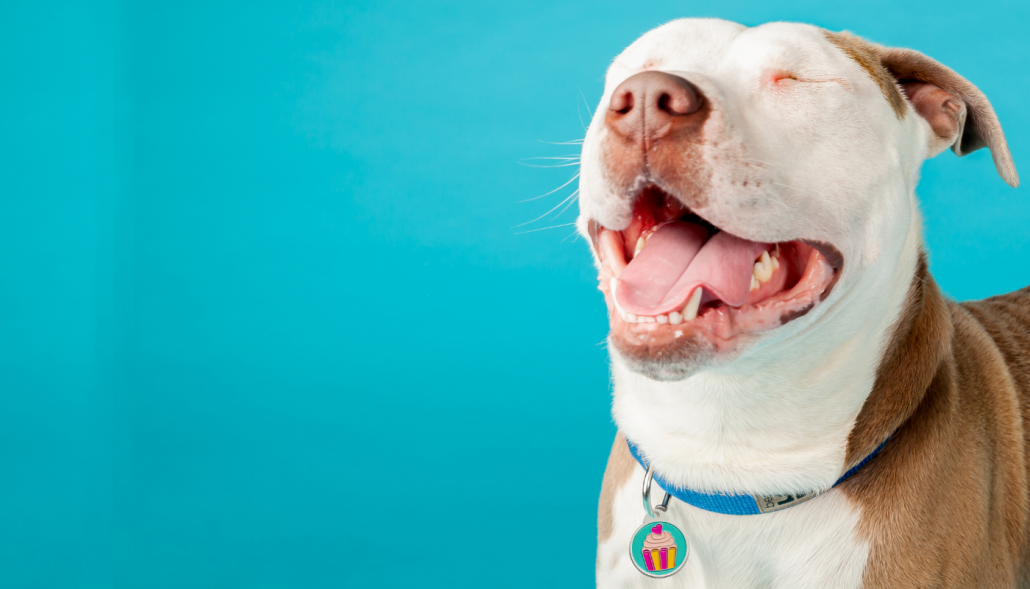 Licensing pets in Pasadena is now easier, modernized, and more valuable for all pet owners. Pasadena Humane is delighted to launch a partnership with DocuPet, a world-leading pet profile, lost pet, and licensing platform. Pet owners will now receive a complimentary lost pet service,  along with colorful, unique designer ID tags linked to a secure online profile when they license their pets. 
DocuPet's simplified, online experience is especially welcomed as the area navigates the pandemic. With their contactless license application and delivery through the online service, residents have the option to conveniently upload required proof of vaccination and purchase their pet's license from the comfort of their own homes. 
Every Pasadena Humane pet license now comes equipped with DocuPet's HomeSafe™ 24/7 lost pet service, which is included at no extra cost. Every license tag includes a unique code on the back that is linked to that pet's secure online profile, making it easy for anyone who finds a lost pet to reference the unique code and create a Found Pet Report in seconds. Residents may also create a Lost Pet Report as soon as they realize their pet has gone missing via their online profiles.  DocuPet's dedicated dispatch staff is available 24/7 and has been able to reunite thousands of lost pets with their families through this valuable service. 
"Running an effective pet identification program is incredibly important for the welfare of pets. Lost pets with proper identification tags not only make it back home faster, but they are actively supporting local shelters by opening up valuable space and resources for the vulnerable animals that truly need it." Says Grant Goodwin, CEO of DocuPet. " A lost pet isn't just a problem for that pet and their family, but for the entire community. Keeping lost pets out of shelters and returning them to their families is our priority and over the past six years, we have helped thousands of lost pets get back home. We are looking forward to helping Pasadena pets get home safe."  
"We are excited to offer our residents the simplicity and added benefits that come with DocuPet." said Dia DuVernet President & CEO at Pasadena Humane. "All dogs, and in some areas cats, are required to obtain an official license in all of the cities that Pasadena Humane issues pet licenses, and we are thrilled to make this process quicker, easier, and more valuable for residents. Outside of the benefit of reuniting lost pets with their owners promptly, licenses also help to ensure public safety by requiring rabies vaccination proof and provide important funding for our local animal welfare initiatives in the community." 
Through the new licensing process, residents have the option to select a generic Pasadena Humane-branded license tag at no additional charge, or may upgrade to one of DocuPet's colorful designer tag styles for $15. Each DocuPet tag, generic or designer, doubles as a pet's official license in the cities that Pasadena Humane issues pet licenses: Arcadia, Bradbury, La Canada Flintridge, Morovia, Pasadena, San Marino, Sierra Madre and South Pasadena. To celebrate the new partnership, DocuPet is offering a $5 discount on their selection of over 180 colorful designer tags until June 30. To redeem, pet owners may enter the promo code PASADENA5 at checkout.  
Pet owners can learn more, register, and/or renew their pet licenses online at pasadenahumane.docupet.com. Licensing by mail, phone and in-person is also available. 
https://pasadenahumane.org/wp-content/uploads/2021/05/DSKTP-BARK.png
800
1400
Pasadena Humane
https://pasadenahumane.org/wp-content/uploads/2023/07/PHLOGO202-Charcoal.png
Pasadena Humane
2021-05-17 10:58:18
2021-05-17 10:58:34
Pet Licensing Made Easy As Pasadena Humane Launches Partnership with DocuPet