Pasadena Humane Announces Two New Board Members
PASADENA, Calif. (January 5, 2023) – Pasadena Humane is pleased to announce the appointment of two new board members, David T. Ho and Meredith Miller. Each of these members will strengthen the organization's commitment to leading the way toward a compassionate and caring community for all animals.  
"We are honored to welcome David and Meredith to our board of directors," said Dia DuVernet, President & CEO of Pasadena Humane. "They will bring a wealth of professional experience and knowledge to the organization, as well as a passion for helping animals in our community."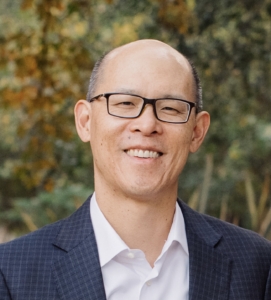 David T. Ho is currently Global General Counsel for NetEase Games (NASDAQ: NTES), one of the largest game developers worldwide. Previously he was a senior executive at WarnerMedia where he led the global legal team responsible for launching HBO Max. David has received industry and academy recognition, including General Counsel of the Year by the Los Angeles Business Journal and Adjunct Faculty of the Year from the USC Gould School of Law. David volunteers his time to serve various non-profit and educational organizations. He is a native of Southern California and currently resides in South Pasadena with his wife, two children, and dog adopted from Pasadena Humane.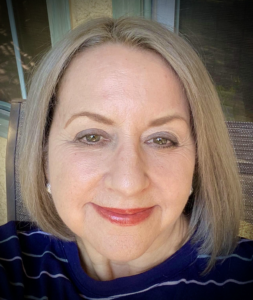 Meredith Miller is co-owner of Webster's Community Pharmacy in Altadena. After spending over a decade in advertising on Madison Avenue and in Los Angeles, Meredith turned her passion for marketing to retail and merchandising. Meredith has served as board president of the Altadena Chamber of Commerce and on the boards of the South Pasadena Chamber of Commerce, Collaborate Pasadena and Young & Healthy. Meredith also served on the Pasadena Humane Board in the early 2000s and is honored to return in 2023. Meredith and her husband reside in Glendale with their rescue dogs and a 17-year-old cat adopted from Pasadena Humane.  
To see the full list of Pasadena Humane's board of directors and to learn more about the organization's programs and services, visit pasadenahumane.org. 
https://pasadenahumane.org/wp-content/uploads/2023/01/davidmeredith.jpg
900
1200
Pasadena Humane
https://pasadenahumane.org/wp-content/uploads/2020/05/PasadenaHumaneLogo.2020.Charcoal.HorizontalStack-01-300x89.png
Pasadena Humane
2023-01-06 17:13:05
2023-01-06 17:14:23
Pasadena Humane Announces Two New Board Members