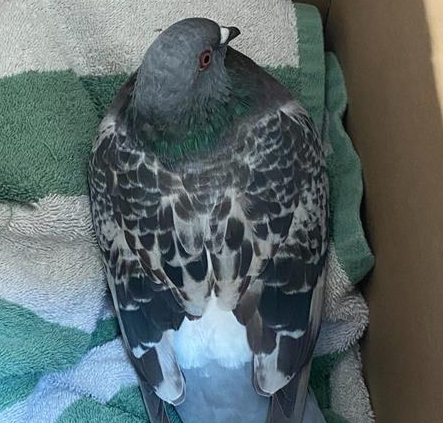 It is no surprise that our Animal Control Officers spend a majority of their time dealing with dogs and cats. According to a recent study, dogs are found in 65 million households, and cats are found in over 46 million.
Much further down the list of "popular" pets is where you would find the two species that Pasadena Humane ACOs recently helped reunite with their families.
ACO Greg Murphy, a 20-year veteran of Pasadena Humane, has assisted thousands of pets in his career. He responded to two calls for banded pigeons last week, one in Sierra Madre and the other in Glendale. To his surprise he noticed both pigeons were banded from the same Roller Pigeon Club! He was able to trace the bands and make contact with the owner, who reclaimed the two birds who had literally flown the coop.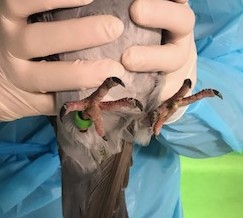 While that was happening, another ACO was responding to a call in Altadena about a stray pot-bellied pig. The pig, Winston, had escaped his yard. Winston is well known by his neighbors, and the officer was quickly able to get the wandering pig back home.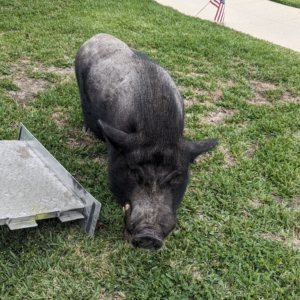 Officer Murphy explains that the process for reuniting animals is not species-specific. "Pets, no matter the fur/feather/scales or whatever, are family. We take a lot of pride in helping lost family members get back home where they belong."
All in a day's work for the ACO team, who is always ready to help an  animal in need, dog, cat, bird or domestic livestock!
https://pasadenahumane.org/wp-content/uploads/2023/09/MicrosoftTeams-image-36-e1694706777969.jpg
444
443
Pasadena Humane
https://pasadenahumane.org/wp-content/uploads/2023/07/PHLOGO202-Charcoal.png
Pasadena Humane
2023-09-13 14:25:39
2023-09-13 14:25:39
Not Just Dogs and Cats!