Miss Celie, Formerly Eggnog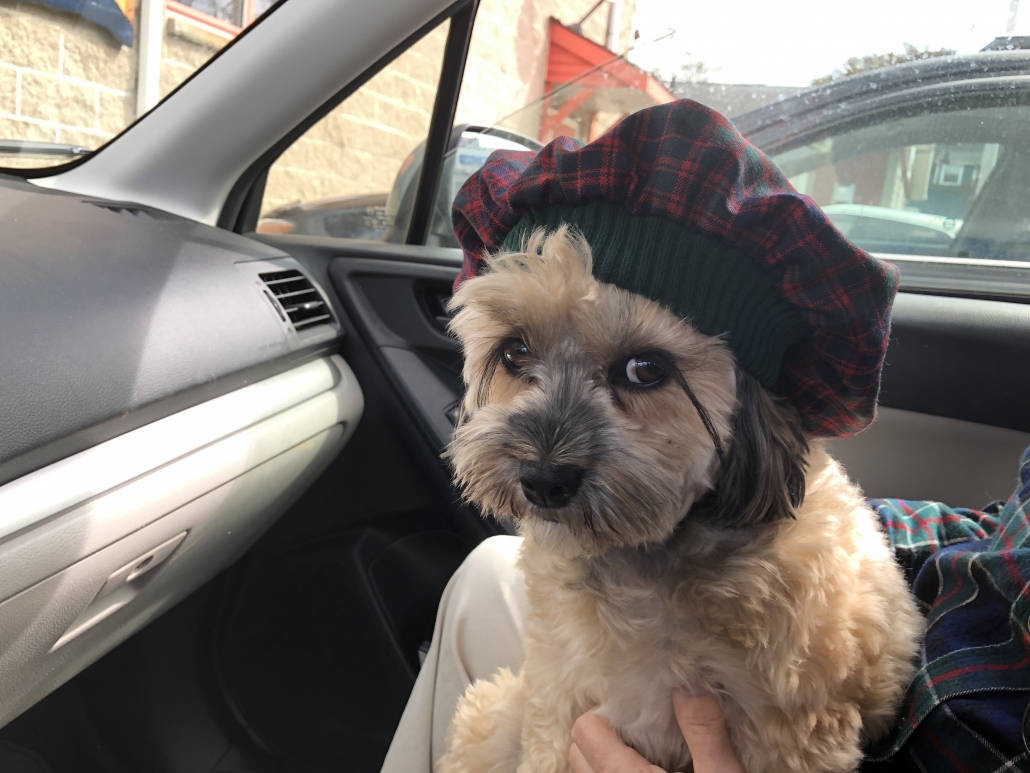 After our beloved Boo crossed the rainbow bridge, we spent time missing her and then we knew it was time to find our Billy a mate. We looked and looked…one thing after another went awry…then, in December,I was looking on the PHS webpage and saw some really cute pups…also, there was a shaggy dog called Eggnog. I decided to go and take a peek. Well, as it happened, the puppies, except one, we're adopted. The 3rd puppy was spoken for. I decided to look at the mom who was a mess: matted and dirty. Still, there was something about her that tugged at my heart.  I took her into the office for an interview & though she was scared, she sat quietly in my lap.  I'm not sure what it was about her, but I decided that after she was spayed, she'd be going home with me.  We renamed her Miss Celie after the character in Alice Walker's book The Color Purple. Miss Celie who was cast aside but whose spunk saw her through. Our Celie is now a therapy dog and visits (virtually) Children's Hospital as well as charming everyone she meets.  She's the best little lap dog…loving, gentle, funny and beautiful.
Thank you to Pasadena Humane for the opportunity to enrich our lives with such a special pup.
These are before and after pictures of Miss Celie.
https://pasadenahumane.org/wp-content/uploads/2020/08/celie_02-scaled.jpeg
1920
2560
Pasadena Humane
https://pasadenahumane.org/wp-content/uploads/2023/07/PHLOGO202-Charcoal.png
Pasadena Humane
2020-08-10 10:54:48
2020-08-10 10:54:48
Miss Celie, Formerly Eggnog