Animal Control Officer Appreciation Week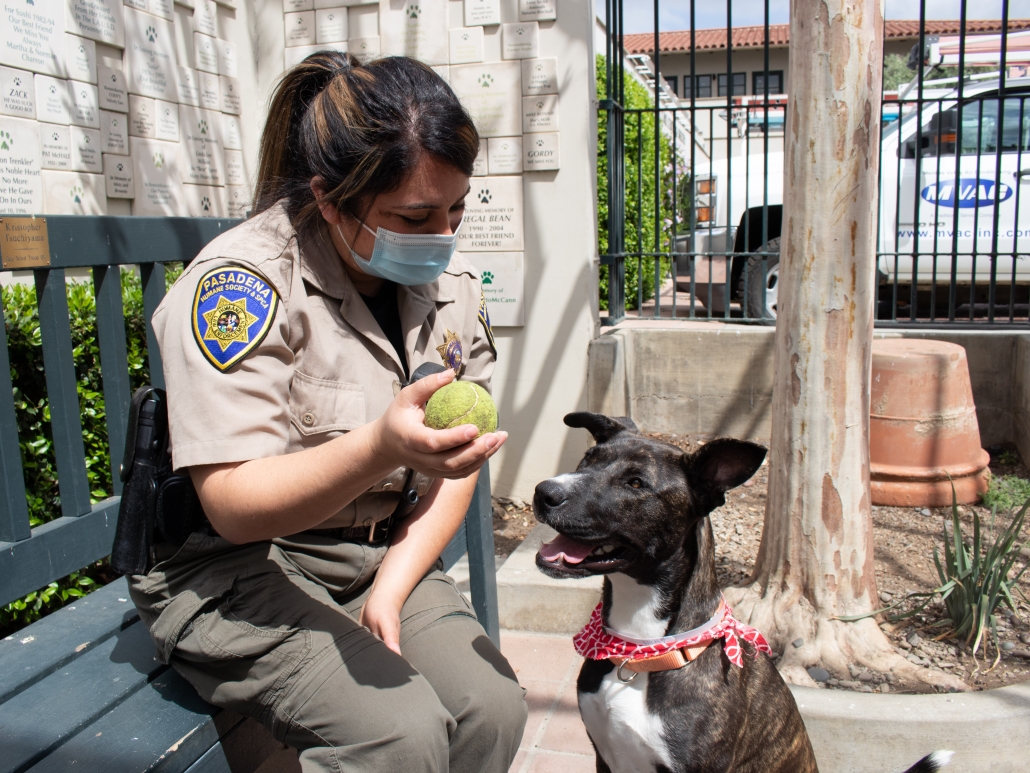 This week is Animal Control Appreciation Week, and we're so grateful for the hard work, dedication, and kindness of our ACOs. Animal control officers investigate reports of animal abuse, cruelty, and neglect, reunite pets with their owners in the field, rescue injured wildlife, and so much more. They're the first responders in the field for animal emergencies and provide a crucial service to the animals – and people – of our community. 
These are just a few of the many recent rescues our animal control officers have been a part of: 
The Christmas Cats
In December, our ACOs helped rescue 52 cats from a single home. Animal control officers, along with numerous other Pasadena Humane staff, scoured the house for hours to make sure they found all the cats, many of whom were hiding behind furniture, in closets, or obscured by trash and debris. The cats were brought back to Pasadena Humane, given veterinary care, and were all adopted into loving homes.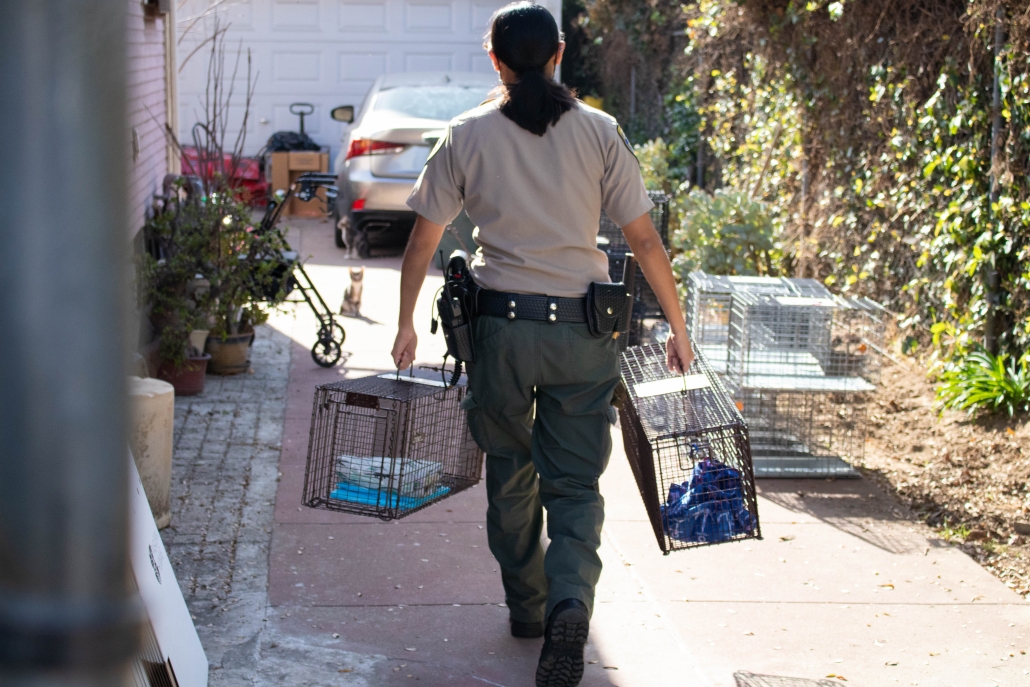 Skunk Rescue
Our wildlife team received a call about a skunk who had gotten his head stuck in the hole of an outdoor propane heater unit while attempting to reach some food. The skunk was quickly and very carefully freed from the propane unit by our ACOs and wildlife staff and brought back to Pasadena Humane where he was given medication to reduce the swelling in his neck. The next day, the skunk had recovered enough to be released back to the wild. Collaborations like these between our wildlife team and ACOs help our community peacefully coexist with wildlife every day.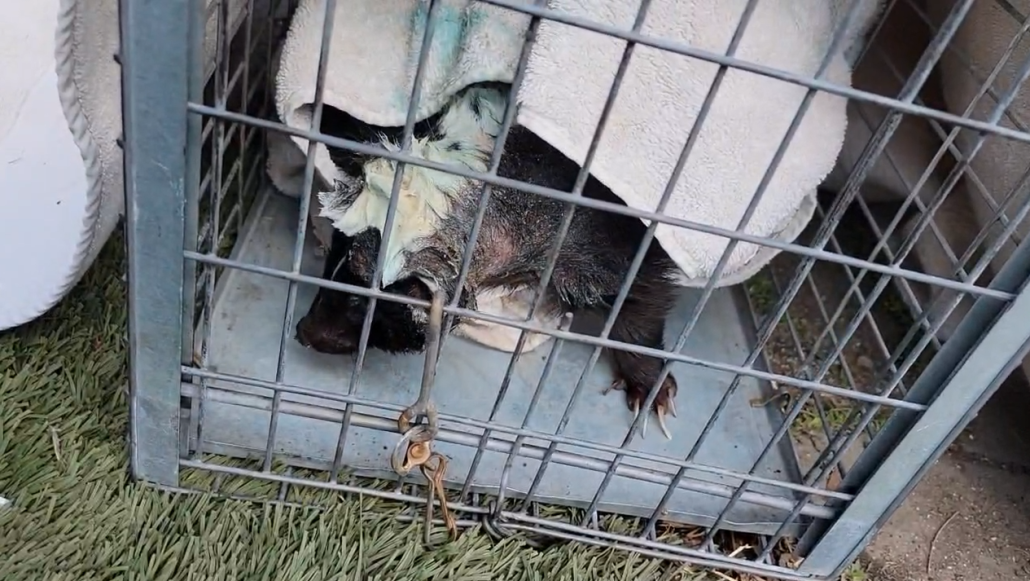 Lazslo the Cemetery Puppy
As hard as it is to believe, Lazslo was found at the bottom of an open grave at a local cemetery. The cemetery workers were able to remove the puppy from the grave, but he had numerous injuries, so they contacted Pasadena Humane. Our animal control officer quickly responded to the scene and rushed the puppy back to our ICU, where we discovered that he had multiple puncture wounds on his neck, a broken jaw, and other injuries from falling into the open grave. He was also deaf and partially blind. Thanks to his quick rescue, Lazslo got the care he needed to recover.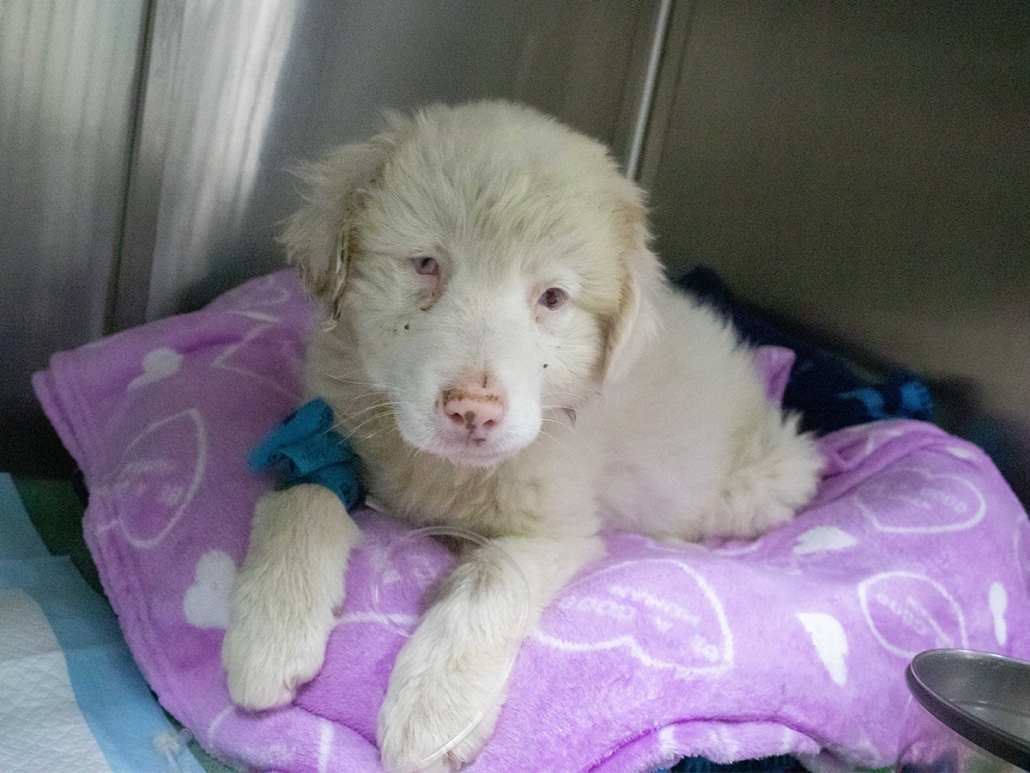 Thank you to all our animal control officers – your dedication to the animals is an inspiration every day! 
Meet an ACO: Officer Guzman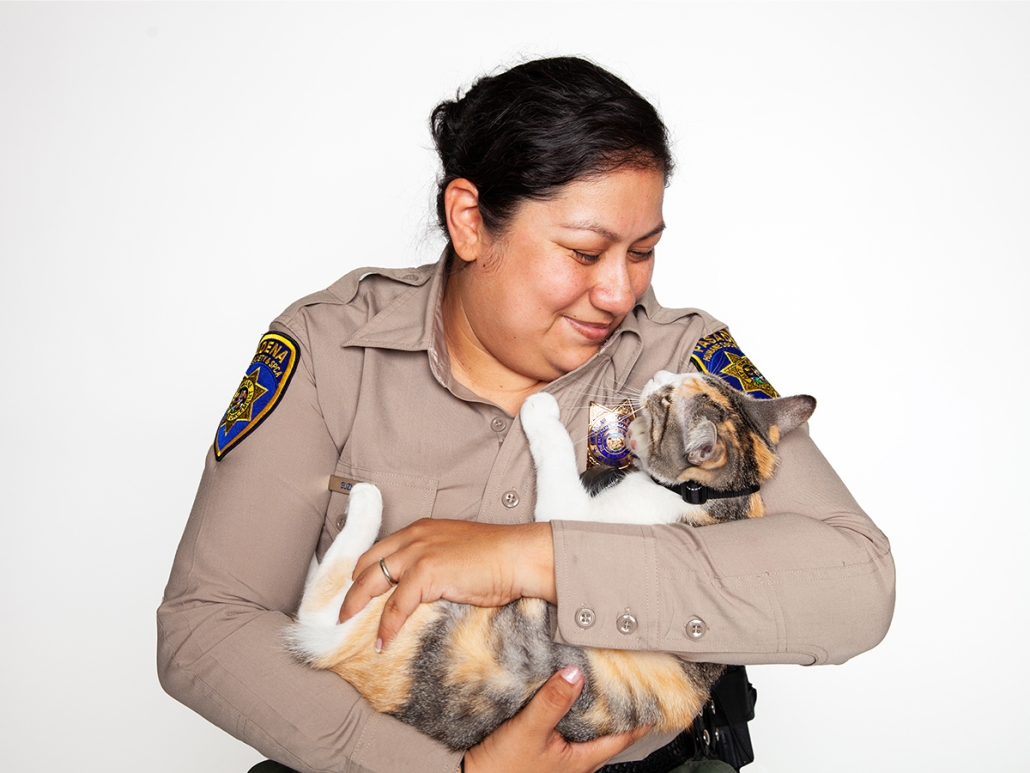 Officer Guzman is Pasadena Humane's first female Lead Animal Control Officer. We asked her a few questions in honor of Women's History Month in March and ACO Appreciation Week. 
What's your favorite thing about your job? 
My favorite thing about my job would be working with the animals (wild & domestic), especially babies. 
Who is the most influential woman you know? 
The most influential woman that I know is my mom. My mom has been my support throughout my life, and I've seen her suffer and sacrifice so much for my sister and me. Now that I'm a mom of 3, I see her life was not easy as I also sacrifice for my children. Seeing her work so hard made me try to do my best and work my butt off to help her in any way that I can as a daughter. 
What have been your barriers and how did you overcome them? 
Leaving my old job where I was working the graveyard shift for almost 5 years. I was so comfortable working that shift even though it was affecting me mentally and physically. I was afraid to leave it because I was in my comfort zone. When I got sick with pneumonia, I realized that I had to leave my comfort zone, otherwise my health would have gotten worse. Since I was little, I always wanted to work with animals, so this was my opportunity to join Pasadena Humane. 
What advice would you give to the next generation of women? 
Believe in yourself! Don't be afraid of trying something new. Don't give up when things don't go as planned. Be kind to yourself and to others.  
Do you have a favorite quote or mantra? 
"At the end of the day we can endure much more than we think we can." – Frida Kahlo 
Tell us about your pets.
I have one cat named Frida. I got her at Pasadena Humane. Every time I get home, she will be my greeter and follow me around to get my attention just to pet her. You will always find her next to me or around me, she's never too far from me. 
https://pasadenahumane.org/wp-content/uploads/2022/04/chelsea_frida.jpg
900
1200
Pasadena Humane
https://pasadenahumane.org/wp-content/uploads/2020/05/PasadenaHumaneLogo.2020.Charcoal.HorizontalStack-01-300x89.png
Pasadena Humane
2022-04-14 09:52:09
2022-04-14 10:26:58
Animal Control Officer Appreciation Week