Adopt a Pet at Our Clear The Shelters Adoption Event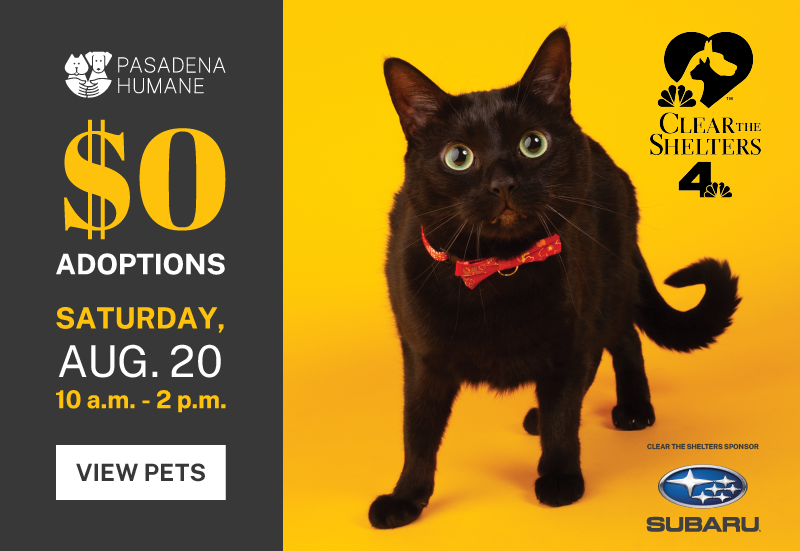 Animal shelters across the country are teaming up with their local NBC and Telemundo stations for Clear The Shelters, a month-long pet adoption and donation campaign. Join us at Pasadena Humane on Saturday, August 20 from 10 a.m.-2 p.m. for our NBC4 Clear The Shelters™ adoption event sponsored by Subaru! Adoption fees will be waived for all available dogs, cats, and critters. 
Here are a few featured pets who would love to go home with you during our Clear The Shelters adoption event: 
Queen B (A501493)
Four-year-old Queen B is a sweet and affectionate dog who loves to snuggle! She enjoys playing fetch and splashing around in the pool, but takes plenty of breaks for petting. Queen B would love to be adopted by a family who can give her lots of attention and cuddling!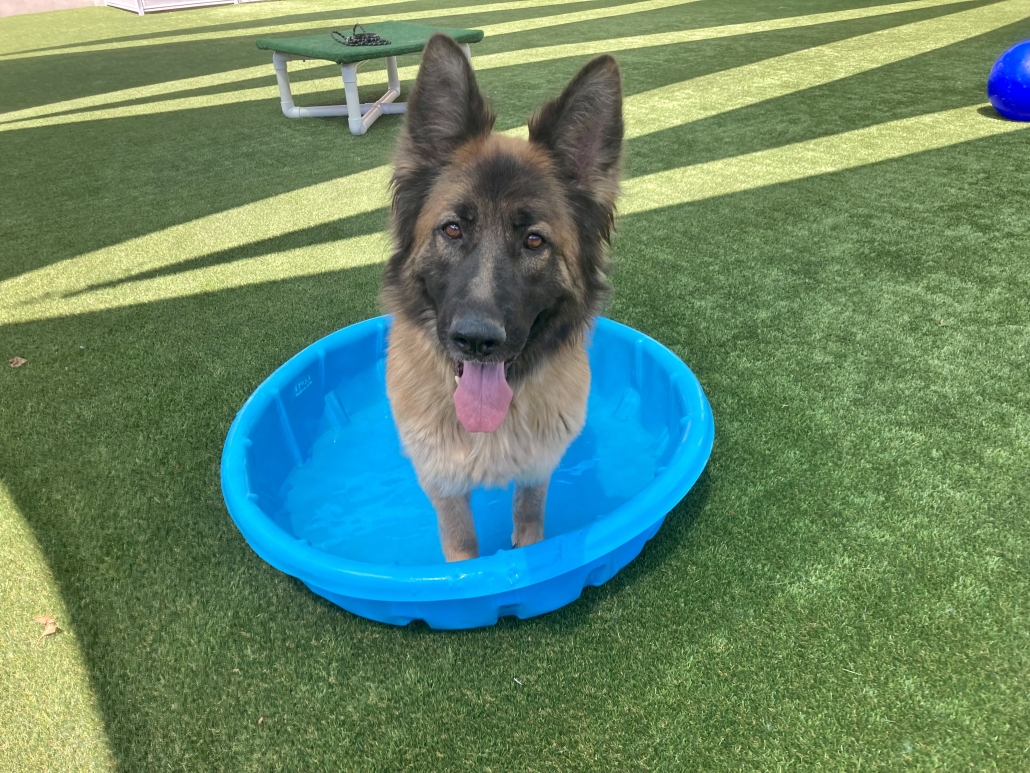 Toby (A359167)
Nine-year-old Toby is a gentle cat who greets new people with a soft and sweet meow. Toby's love language is touch, especially if you pet him on his chin or head. This handsome guy is loving and kind and would be the perfect friend for snuggles on the couch!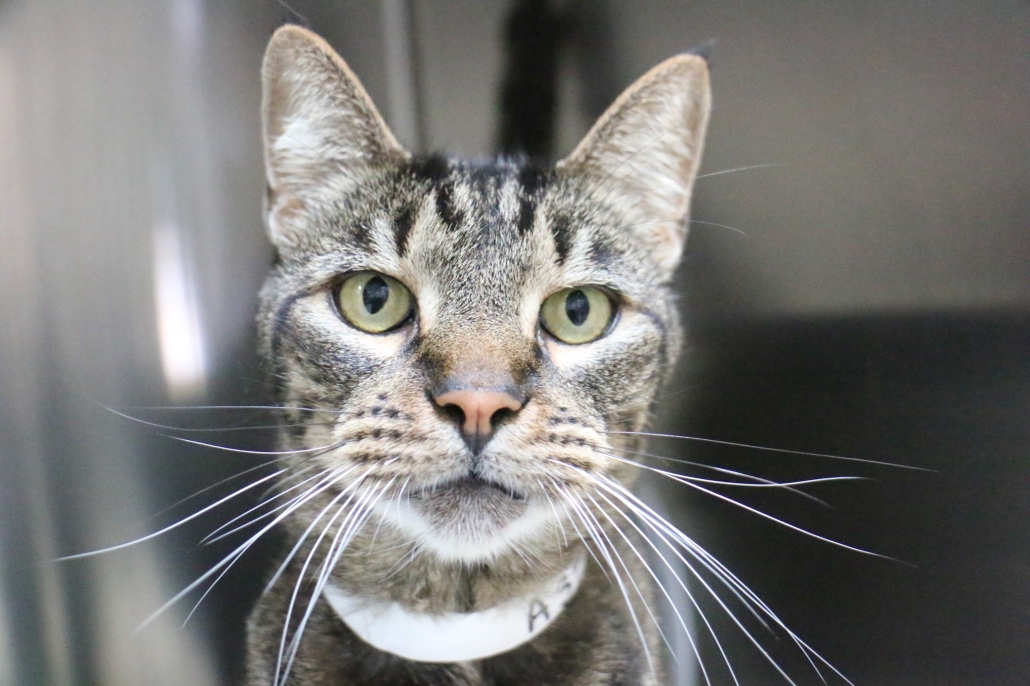 Beans (A504349)
Two-year-old Beans is a friendly and curious guinea pig who enjoys exploring. Beans is social with people and will even let you pick him up!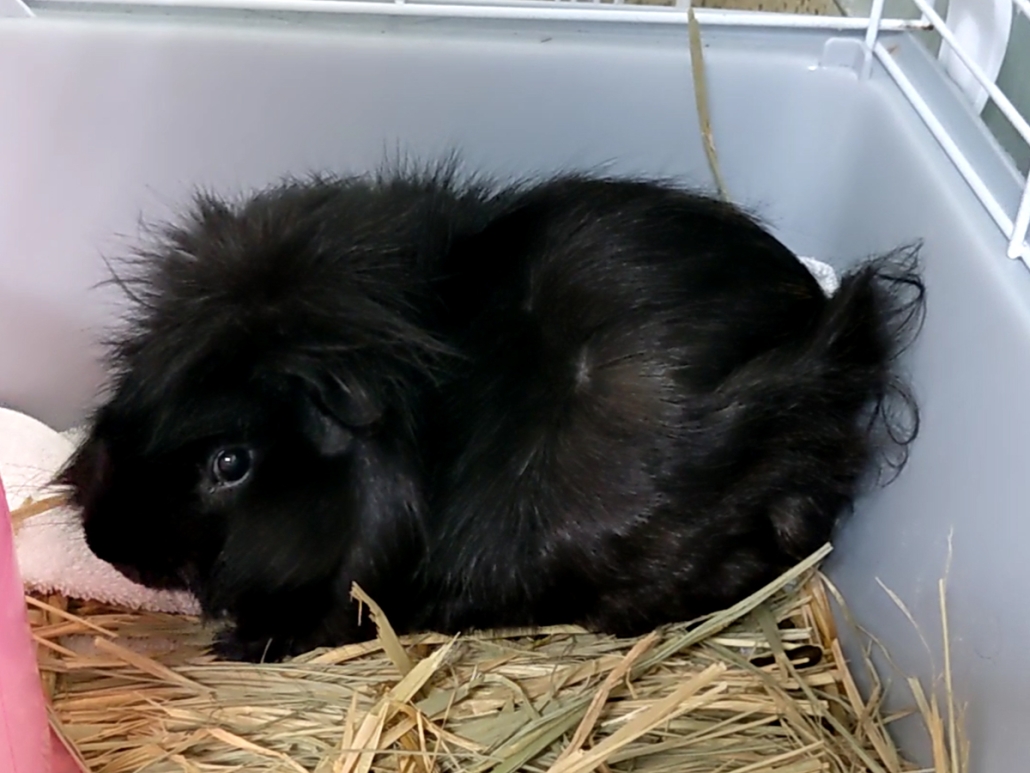 Check out our full list of adoptable animals and join us on August 20 from 10 a.m. to 2 p.m. to help #ClearTheShelters. We can't wait to match you with your new best friend! 
Not ready to adopt, but still want to help animals in need? Donate to the Clear The Shelters fund to help shelters and rescues with critical needs across the country. 
https://pasadenahumane.org/wp-content/uploads/2022/07/22_08_Clear-the-Shelters_SQUARE.png
4500
4500
Pasadena Humane
https://pasadenahumane.org/wp-content/uploads/2020/05/PasadenaHumaneLogo.2020.Charcoal.HorizontalStack-01-300x89.png
Pasadena Humane
2022-08-11 16:29:01
2022-08-11 16:29:01
Adopt a Pet at Our Clear The Shelters Adoption Event