Adopt a New Pet During "Free Adoption Day"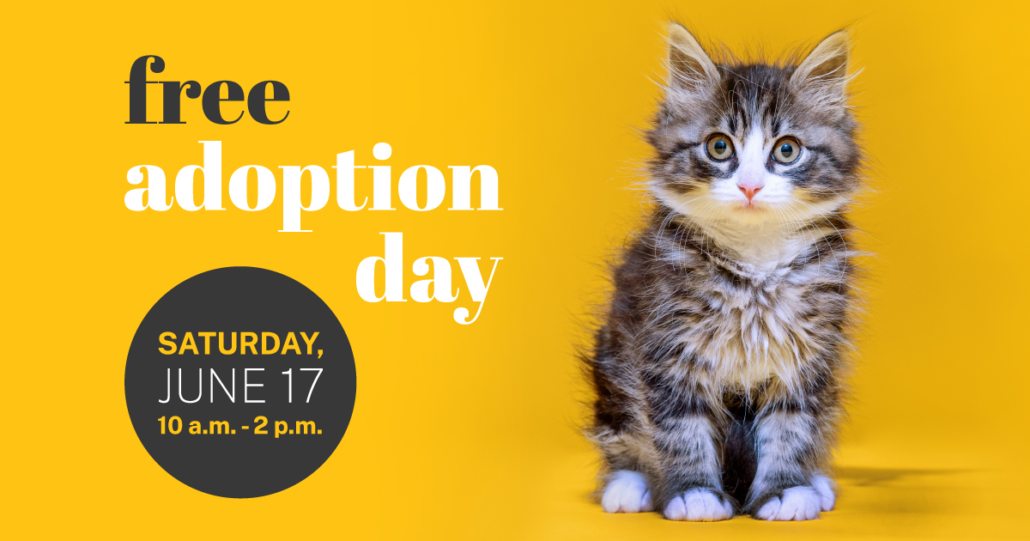 Pasadena Humane will hold a "Free Adoption Day" on Saturday, June 17, presented by generous long-time donors. Adoption fees will be waived for all available animals, including dogs, cats, rabbits, birds, pocket pets, and reptiles. The shelter, located at 361 S. Raymond Avenue in Pasadena, will open its doors for adoptions from 10 a.m. to 2 p.m. No appointment is needed. 
The shelter experiences a higher intake of animals in the warmer summer months, and it is essential to find homes for pets as quickly as possible. This is especially true before the 4th of July, when dogs, cats and other animals are easily frightened by the loud booms and bursts of fireworks and may run away. Shelter officials hope to free up as many kennels as possible to prepare for the increased number of stray and lost pets arriving around the upcoming holiday.   
"We're calling on the community to help us empty the shelter during this critical time," said Dia DuVernet, President & CEO of Pasadena Humane. "And, as we get close to the 4th of July holiday, remember to keep your pets safely indoors wearing a collar with a current ID tag." 
Last year, Pasadena Humane held multiple free adoption days resulting in over 200 adoptions.  
"We are so grateful to everyone who adopted during last year's events," added DuVernet. "It was a lifesaving effort for the animals in our community, and we hope to replicate those results this year."  
All dogs and cats adopted from Pasadena Humane are spayed/neutered, microchipped and have received age-appropriate vaccines. New adopters will receive a complimentary wellness exam with a partner veterinarian and a packet filled with information about how to care for their pet. 
Residents of Altadena, Arcadia, Bradbury, Glendale, La Cañada, La Crescenta, Pasadena, Monrovia, San Marino, Sierra Madre and South Pasadena will need to purchase a license for dogs over 4 months at the time of adoption. Licensing fees vary by city. Bradbury also requires a pet license for cats. 
The event is open to residents of any city looking to adopt a pet. Regular adoption screening applies. Free onsite parking is available. Overflow parking is available at Del Mar Station for a fee.
To view animals for adoption and see upcoming adoption promotions, visit pasadenahumane.org.   
https://pasadenahumane.org/wp-content/uploads/2023/06/23_05_Free-Adoption-Day_June-17_Graphics_1200x900.png
901
1200
Pasadena Humane
https://pasadenahumane.org/wp-content/uploads/2023/07/PHLOGO202-Charcoal.png
Pasadena Humane
2023-06-07 17:44:20
2023-06-07 17:44:20
Adopt a New Pet During "Free Adoption Day"