5 Ways to Keep Your Indoor Cat Happy
Keeping your cat indoors keeps them safe from cars, predators, and other outdoor dangers. But it requires a little more creativity and effort to make sure house cats are enriched. The effort is worth it though, as a happy cat is less likely to wake you up at night or exhibit signs of boredom and stress. Here are a few ideas to provide enrichment to your indoor kitty:
Let them sniff
Bring the outdoors in by providing fresh cat grass, catnip, chamomile, or other safe herbs.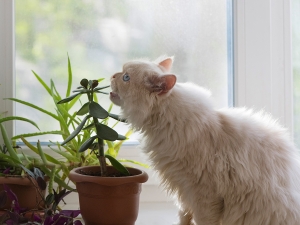 Keep 'em climbing
Provide plenty of vertical space for kitty to explore and climb. If your cat can play "the floor is lava" all around your living room, you're doing it right.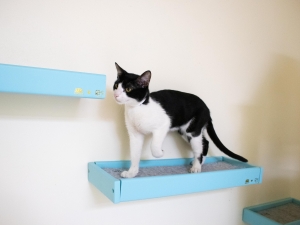 Soak in the sun
Cats love watching the wildlife from a window perch or from behind a screen door, all while warming up in a nice sun beam.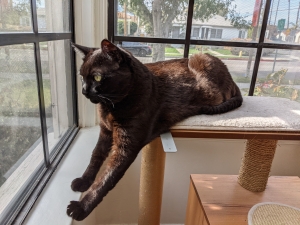 Scratching the surface
Cats love to leave their scent in socially significant areas of their home. Provide plenty of items for them to scratch and rub on.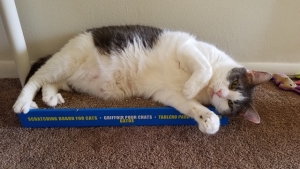 Purrfect play
Dust off your wand toy and provide a fifteen minute play session before dinner. Dogs go for walks – your cat needs exercise, too!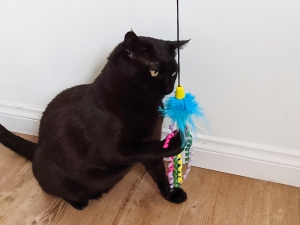 Want to learn more ways to keep your indoor cat happy? Enjoy this recording of our Keeping Adult and Senior Cats Active webinar:
https://pasadenahumane.org/wp-content/uploads/2021/03/catshelves-scaled.jpg
1920
2560
Pasadena Humane
https://pasadenahumane.org/wp-content/uploads/2020/05/PasadenaHumaneLogo.2020.Charcoal.HorizontalStack-01-300x89.png
Pasadena Humane
2021-03-04 16:15:39
2022-06-23 01:46:33
5 Ways to Keep Your Indoor Cat Happy