5 Reasons to Adopt an Adult Pet
While many adopters tend to gravitate towards puppies and kittens, there are lots of wonderful adult dogs and cats who may be the perfect fit for you! From May 20 to May 22, adoption fees for large adult dogs (40 lbs and up, six months and older) are waived during our National Adoption Weekend event, thanks to Best Friends Animal Society and Bounty. Plus, adoption fees for adult cats and adult dogs under 40 lbs (six months and older) are half off. If you're ready to bring a new friend into your life, here are a few reasons to consider adopting an adult animal: 
They're no longer teething
Puppies and kittens are in the teething stage until all their adult teeth are in place – around six months of age – and are more likely to have the urge to chew. And although there are many ways to encourage appropriate chewing, you'll need to take extra care to discourage chewing on electrical cords, shoes, or other unsuitable items. Since adult dogs and cats are no longer teething, your valuables are less at risk of being gnawed on. 
They can be calmer
Anyone who's had a kitten knows that 3 a.m. "zoomies" can be a common occurrence. And puppies seem to have boundless energy, no matter what time of day it is. Adult pets can still be active and love to play, but are less likely to wake you up in the middle of the night for playtime. 
Their personality (and size) is set
Whether you're looking for a furry friend who's a couch potato or one who's a hiking buddy, you're more likely to find that perfect match with an older pet whose personality is already established. Additionally, determining exactly how large younger pets are going to grow up to become (and whether they're the right fit for your living situation) can be a bit of a guessing game – but adult animals are already fully grown. 
They're more likely to be trained
Puppies need to be potty trained and kittens need to be taught the appropriate places to scratch, but most adult animals already have this knowledge under their belt. They may even know commands or be experts at walking on a leash! 
They're more often overlooked by adopters
Adult animals tend to have longer shelter stays than puppies or kittens. And although puppies and kittens are certainly adorable, it's important to remember that this baby animal stage is temporary. Adopting an adult or senior pet gives a second chance to an animal who's less likely to be adopted simply due to their age. 
Ready to find your new family member? Adoption appointments for National Adoption Weekend (May 20 to May 22) will be available on Wednesday, May 18 at 10 a.m. Check out all our available animals here.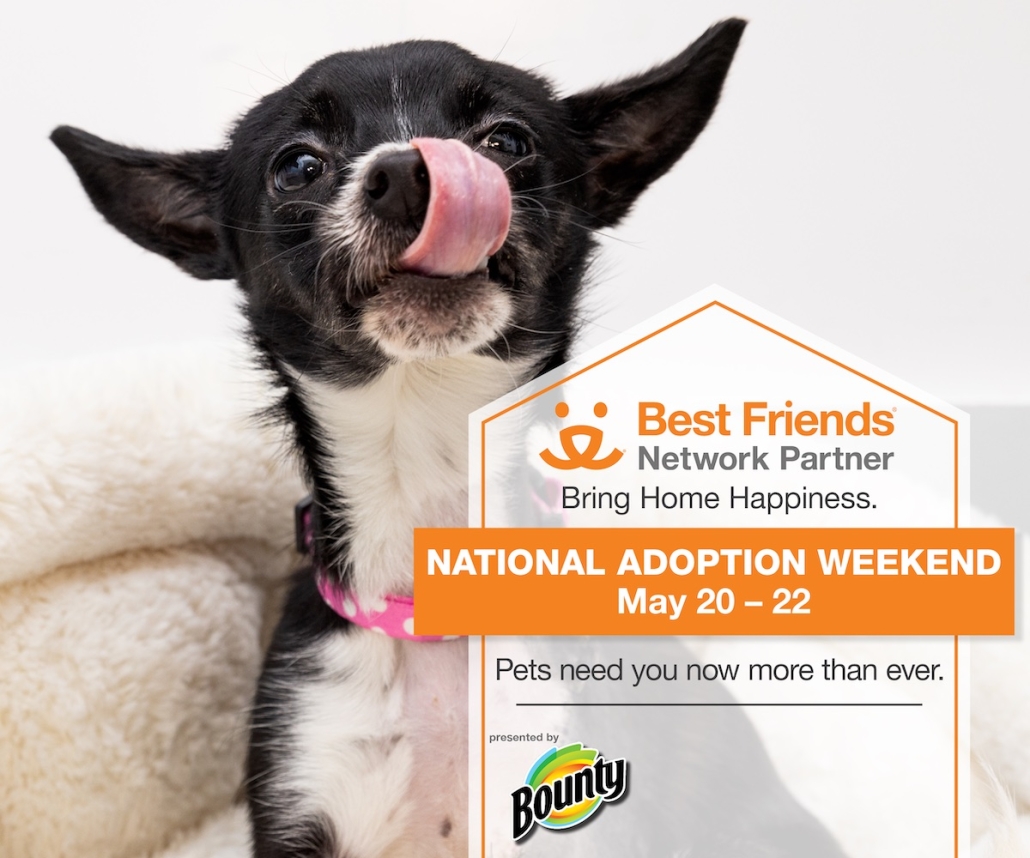 https://pasadenahumane.org/wp-content/uploads/2022/05/sergeant_foster-scaled.jpeg
1920
2560
Pasadena Humane
https://pasadenahumane.org/wp-content/uploads/2023/07/PHLOGO202-Charcoal.png
Pasadena Humane
2022-05-13 15:04:00
2022-05-17 15:45:00
5 Reasons to Adopt an Adult Pet