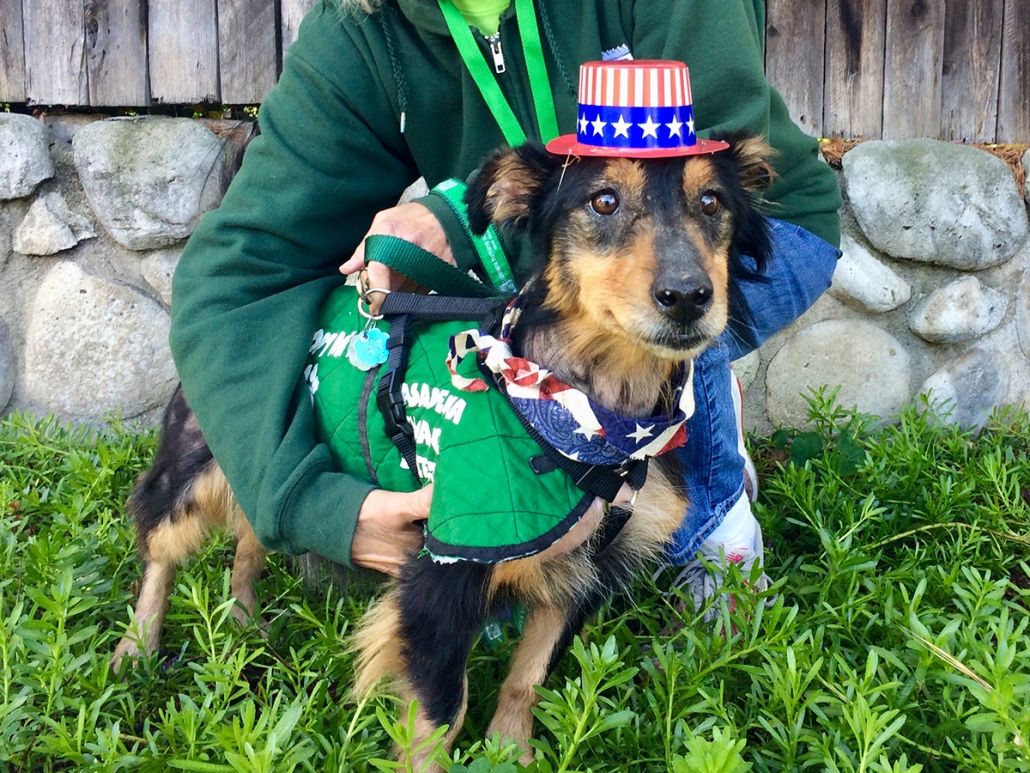 This year, Pasadena Humane will be open by appointment only on the 4th of July. The 4th of July holiday is always one of the busiest intake days of the year, as fireworks can cause many pets to get scared, disoriented, and lost. Our staff will be available to help reunite lost pets with their owners as quickly as possible. We will also be open for adoptions so we can make room for any stray animals that may need kennel space.
If your pet goes missing, visit our lost pets feed to view all the pets that are currently at Pasadena Humane. This page is updated every hour. If you think your lost pet is at the shelter, call 626.792.7151 between 11am and 7pm.
Our services and hours on July 4:
Call Center: 11am-7pm
Adoptions: 11am-3pm
Animal Resource Center: 11am-3pm
If you have found a stray pet in any of our eleven service cities, you can reach Animal Control directly at 626.792.7151 ext. 102. Our animal control officers will be working in the field to try to reunite pets that have an ID or microchip.
Check out our 4th of July tips for precautions you can take to keep your pet safe. Please make sure your pet has a visible ID tag and microchip prior to the 4th, and that both tag and chip are up-to-date with your current contact information.
Have a happy and safe 4th of July!
https://pasadenahumane.org/wp-content/uploads/2021/06/patriotic_dog.jpg
900
1200
Pasadena Humane
https://pasadenahumane.org/wp-content/uploads/2023/07/PHLOGO202-Charcoal.png
Pasadena Humane
2021-06-18 14:37:01
2021-06-18 14:37:01
4th of July Hours