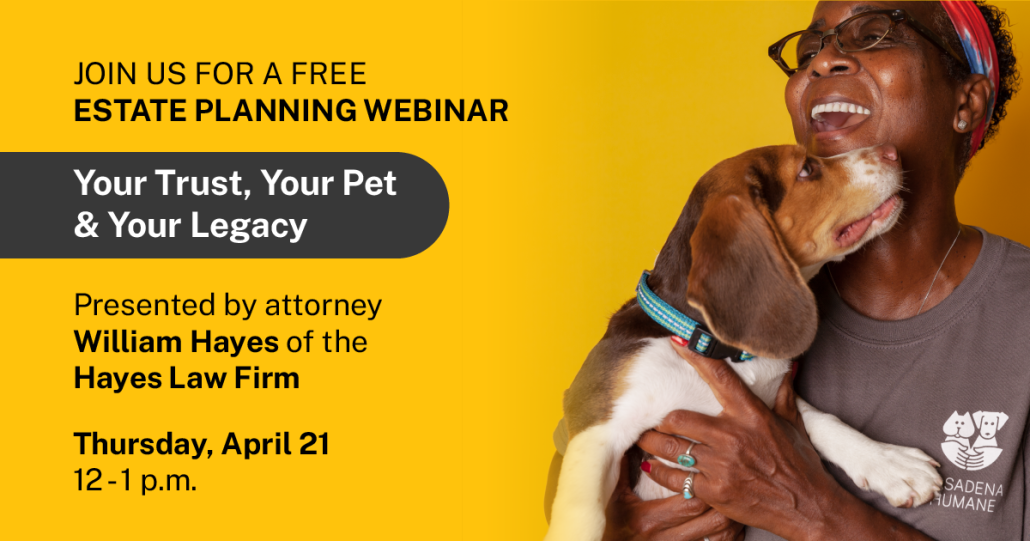 It's never been more important to be prepared and to protect what matters most to you—including your pets. Attorney William K. Hayes, of the Hayes Law Firm, will cover estate planning basics, creating pet trusts, and planning a meaningful future for you, your family, and your pets. A Q&A session will follow.
Please RSVP by Tuesday, April 19, to Mia Dunn, Director of Philanthropy, at mdunn@pasadenahumane.org. A link to join the webinar will be sent when we receive your response. Questions? Please call 626.792.7151 ext. 167.
Can't attend? Please visit pasadenahumane.giftlegacy.com for information on planned giving.