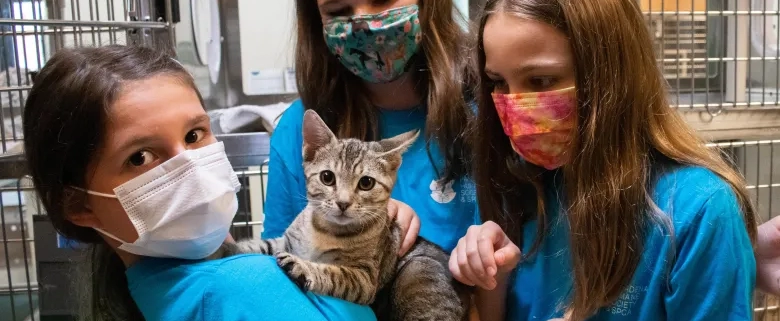 Kids For Animals Club at Pasadena Humane offers kids ages 7 to 11 an enriching after-school opportunity to experience the Pasadena Humane shelter. Kids For Animals Club will meet once a week for six weeks– every Tuesday from 3:30 p.m. – 5:30 p.m. Each week, students will explore a different topic that may include: careers in animal welfare, veterinary health topics, community action toward the betterment of shelter animals, art-specific curriculum that promotes compassion and care for all animals, wildlife appreciation, animal-themed crafts or games, and supervised animal interaction when appropriate.
At the end of each session, the students will have a celebratory event to reflect on what they have learned. Pasadena Humane Kids for Animals promotes compassion and care for all animals while encouraging participants' tolerance, confidence, and adaptability.
*Please note that while we do our best to introduce children to safe and appropriate animals, this does not guarantee an animal experience every session.
Scholarships are available. Please apply here.
Register now for our session beginning January 17.