We all want the best for our animals, but sometimes circumstances beyond our control make it difficult to keep our pets. The Pasadena Humane Society & SPCA is here to help. The Helping Paws program assists people in crisis so they can get the help they need for their pets, keeping animals in homes and out of the shelter. If you don't see the service you need, please contact us at helpingpaws@pasadenahumane.org or 626.792.7151 ext. 281 and we'll see what we can do.
Pet Food Bank
Having trouble making ends meet? Our pet food bank offers free, nutritious food so that the cost of food doesn't have to separate you and your pet. Join us the first Saturday of each month from 10:30 a.m. to 12:30 p.m. for our first monthly food bank distribution event. Other supplies will also be available as needed. The Helping Paws Coordinator and volunteers will be in the front parking lot.
Behavior Helpline
Is your pet's behavior causing problems in the home? Call our free Behavior & Training Helpline at 626.792.7151 ext. 155 to discuss any problems with our trained animal behavior experts. We'd love to work through your pet's issues with you so you and your pet can get back to living your happily ever after as soon as possible. You can also check out our upcoming training workshops and classes to see if they might be a good fit for you and your pet.
Wellness Clinic
We offer a variety of low- or no-cost wellness services to keep your pets happy and healthily without hurting your wallet.
Spay/Neuter
Our low-cost spay/neuter services help fight pet overpopulation and prevents you from incurring the future cost of a litter of animals. We encourage you to spay and neuter your animals as soon as you get them, but if you do end up with a litter of puppies, we offer free Chihuahua and pit bull spay/neuter for residents of our animal control service area. We also offer free spay/neuter, vaccinations and ear tipping for feral cats in our animal control service area.
Vaccinations and Microchipping
We offer low-cost vaccination to help keep your pets healthy and prevent you from needing to pay for expensive veterinary care down the road. We offer first-come, first-serve walk-in clinics every Wednesday and Saturday from 10:00 a.m. to 11:30 a.m. and 1:00 p.m. to 1:30 p.m. We also offer regular mobile wellness clinics across the area.
Identification
We do everything we can to keep our pets safely in our homes and yards, but sometimes they escape despite our best efforts. We can microchip your pet to make sure you and your pet are reunited as quickly as possible in the event they do get out. We also offer free ID tags at our mobile wellness clinics.
Other Wellness Services
Our SNiP Clinic offers flea treatment for cats. And if your furry friend gives you a hard time when you try to trim their nails, we also hold a twice weekly, low-cost feline and rabbit nail trimming clinic to help you avoid the stress that can come with nail trimming.
Pet Boarding
Sometimes circumstances arise that temporarily prevent us from taking care of our pets. Our low-cost boarding service allows you to board your animal with us while you get back to a place where you can be a stellar pet owner. In the event of an emergency, please contact us at helpingpaws@pasadenahumane.org or 626.792.7151 ext. 281 to inquire about free temporary boarding.
Veterinary & Wellness Assistance
No pet owner wants their furry friend to suffer because the cost of medical care is out of reach. Click here for a list of free and low-cost clinics and organizations that provide financial assistance for veterinary care.
Pet-Friendly Housing Resources
Finding rental properties that allow pets can be a challenge. We've put together a list of tips and resources to help you find a new home that welcomes your entire two and four-legged family. Happy hunting!
Can't keep your pet?
Before you bring your pet to your local animals shelter, please consider: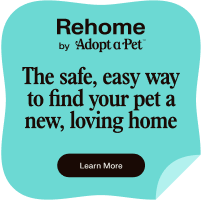 Post a photo and bio of your pet on your social media channels.
Talk to your friends, family, neighbors, coworkers or other social networks about your pet.
Contact a breed-specific rescue if your pet meets the criteria.
Create a pet profile on Rehome, a free tool design to help pets find new homes without having to spend time in a shelter.