Pet Food Bank
The Helping Paws Pet Food Bank offers free food and supplies to pet owners in need. The Pet Food Bank is held on site every first Saturday of the month from 10:30 a.m. to 12:30 p.m. Applications are available during food bank hours and at the Adoptions Office.
Food Bank on April 4th will be by appointment only. No walk-ins will be accepted. Current Food Bank members will receive a call to set up an appointment. New Food Bank members will need to leave a message at (626) 792-7151 X 281 or email helpingpaws@pasadenahumane.org for enrollment.
El banco de comida para mascotas se llevará a cabo 4 de abril y será solo con cita previa. No se aceptarán visitas sin cita previa. Los miembros actuales del banco de comida recibirán una llamada para programar una cita. Nuevos miembros deberán dejar un mensaje al (626) 792-7151 X 281 o enviar un correo electrónico a helpingpaws@pasadenahumane.org para inscribirse.
Behavior Helpline
Call the free Behavior & Training Helpline at 626.792.7151 ext. 155 to discuss your pet's behavior issues with our trained animal behavior experts. You can also check out our upcoming training workshops and classes to see if they might be a good fit for you and your pet.
Wellness Clinic
Spay/Neuter
Our low-cost spay/neuter services help fight pet overpopulation and prevent you from incurring the future cost of a litter of animals. If you are a resident of our animal control service areas and are unable to afford the fees, please call the Helping Paws team for a Helping Paws application at 626.792.7151 ext. 281.
Vaccinations
We offer first-come, first-serve walk-in clinics every Sunday from 10:00 a.m. to 4:00 p.m. We also offer regular mobile wellness clinics across the area. If you are unable to afford the fees please call the Helping Paws team for an application for the Helping Paws Program at 626.792.7151 ext. 281.
Microchipping
Microchips keep people and pets together! A microchip, the size of a grain of rice, is injected under the animal's skin between the shoulder blades. Each chip has a unique number that is registered with a national database along with the pet owner's contact information. The microchip can be read by scanners that are currently used by most animal organizations and veterinary clinics. Microchip services are available at our on-site walk-in clinic every Sunday and during mobile wellness clinics.
Veterinary & Wellness Assistance
No pet owner wants their furry friend to suffer because the cost of medical care is out of reach. While the Pasadena Humane Society does not provide medical care beyond vaccines and spay/neuter, please click here for a list of free and low-cost clinics and organizations that may provide financial assistance for veterinary care.
Pet-Friendly Housing Resources
Finding rental properties that allow pets can be a challenge. We've put together a list of tips and resources to help you find a new home that welcomes your entire two and four-legged family. Happy hunting!
Can't keep your pet?
Before you bring your pet to your local animal shelter, please consider: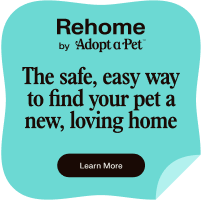 Post a photo and bio of your pet on your social media channels
Talk to your friends, family, neighbors, coworkers or other social networks about your pet
Contact a breed-specific rescue if your pet meets the criteria
Create a pet profile on Rehome, a free tool designed to help pets find new homes without having to spend time in a shelter