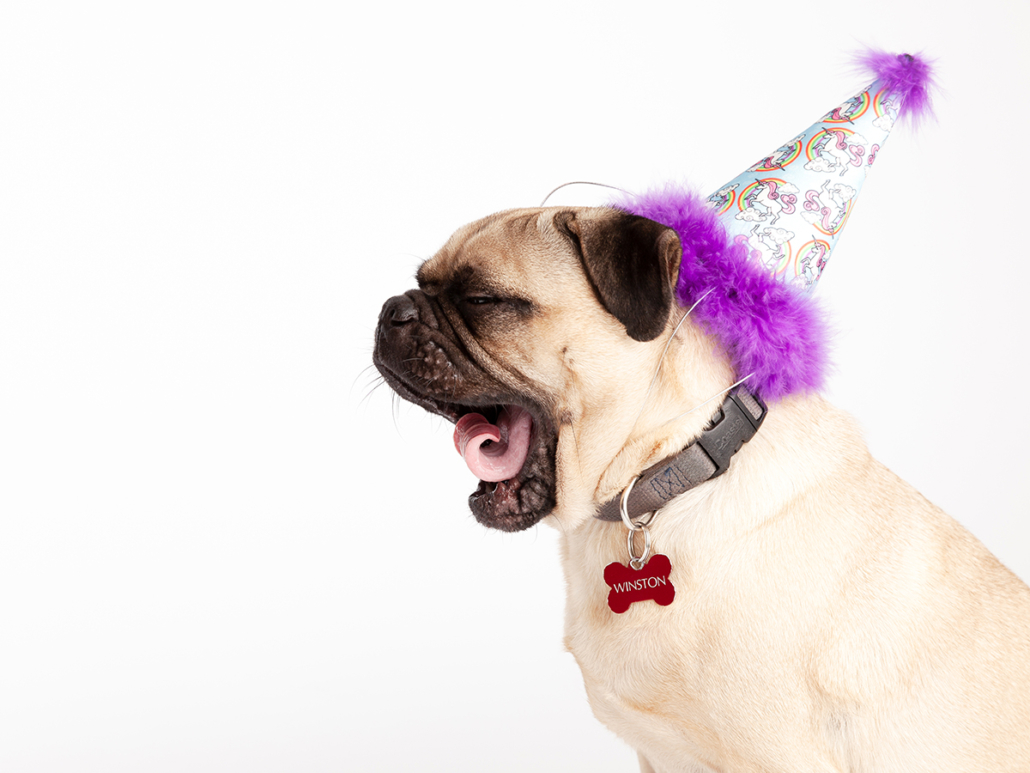 During the 1 ½ hour party, children will learn about Pasadena Humane's mission and vision of providing opportunities for animals to find homes. They'll make purposeful animal enrichment toys and enjoy a behind-the-scenes shelter tour. The celebration will end with a birthday celebration in the Pasadena Humane classroom.
Choose your theme: Cats or Dogs!
15 people Max (Children and Adults) Ages 7 & up
*Please note that Guardian/ Parent is responsible for all food items (cake and pizza) and additional party favors for guests. We will supply one branded swag bag for the guest of honor, and party favors for all children in attendance.
Please note that our team will have covered and decorated your tables with our dog or cat-themed decorations. We will provide all of the paper goods for the event. We do ask that any large bulky decorations you bring be taken home. Our team will clean up all the other trash. You are welcome to bring food that does not require on-site preparation or storage. No chafing dishes, hot plates, or crockpots are allowed. Food deliveries are permitted, but Pasadena Humane staff members cannot assist.